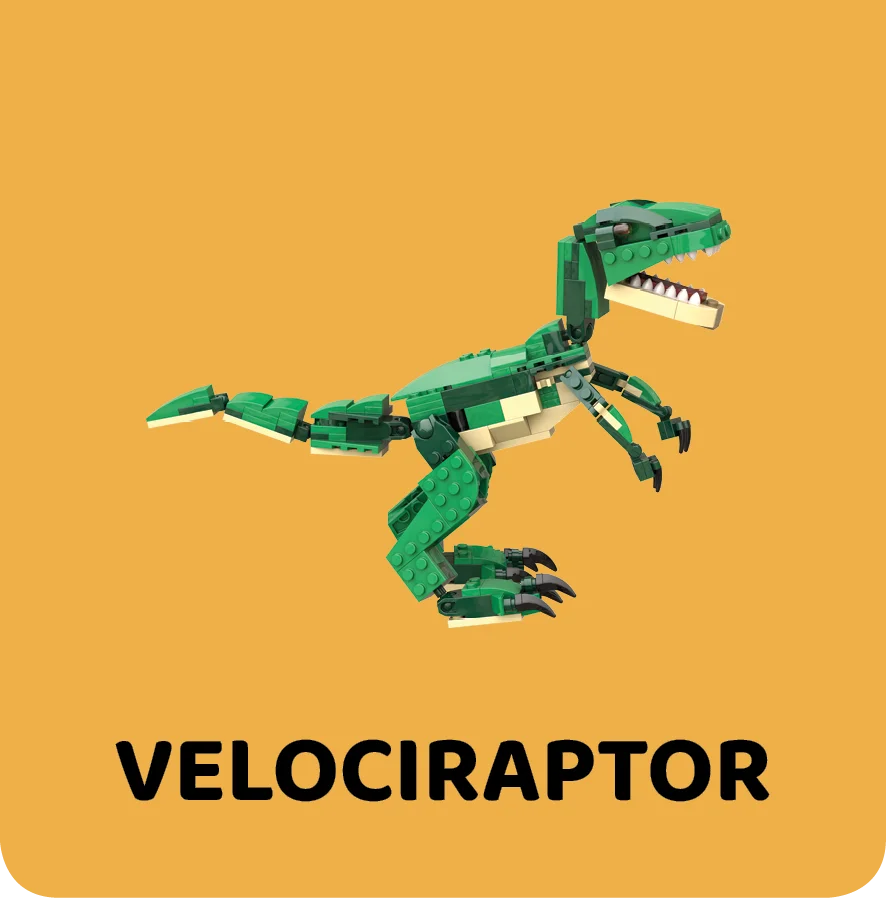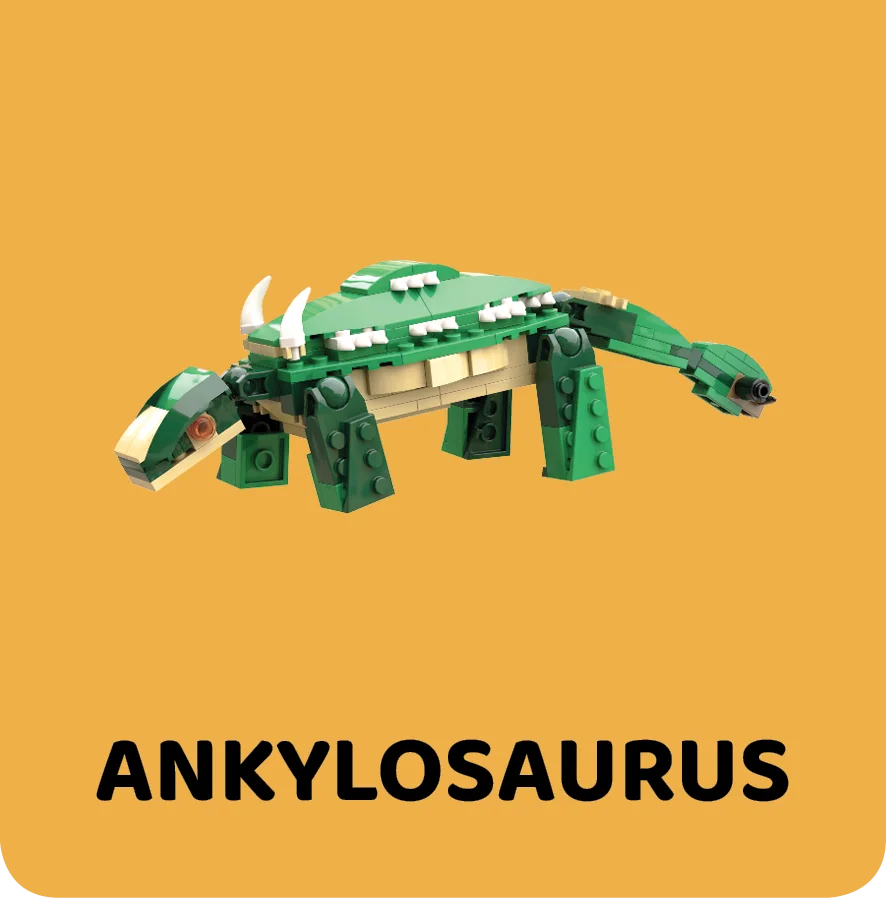 Package_front+dino+manual
Build your own Grand Dinosaur collection, with this 6in1 Dinosaur Toy Set
6 DESIGNS IN 1 SET
Build your own Grand Dinosaur collection. T-rex, Velociraptor,
Ankylosaurus, Triceratops, Apatosaurus and Pterodactly.
BUILD ANY 2 DINOSAUR MODELS AT THE SAME TIME.
Playing is always more fun with friends, that is why each box
contains enough bricks to build any 2 dinosaur models at the same time.
100% COMPATIBLE WITH YOUR EXISTING BLOCKS
Our bricks are of the highest quality and will fit perfectly with your
existing collection.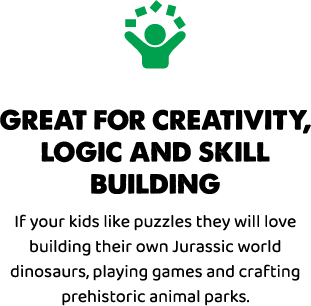 Check out what our costumers think
Great for the price!

This is the most fun dino kit that I have found at such a great price. You have the ability to build 6 different dinosaurs, T-Rex, Velociraptor, Ankylosaurus, Apatosaurus, a Triceratops and a Pterodactyl. And there is enought blocks to build 2 of them from the box.
We bought this kit so our two grandsons could both play dinosaur games. They are really getting into dinosaurs at the moment, so this kit came at a perfect time.
It only takes a short time to build the models (about 1.5 hours) though it may take younger kids more time. The dinosaurs are very well build. The legs, tails, and neck&heads all have hinge points and can move pretty freely. It makes it great fun to use .
We love the kit.
BRAD
Fantastic set. My son loves it (8 years old).

One of the best dinosaurs sets of its size. Despite its' size the dinos are sturdy enough to actually play with without it falling to pieces. Sure, a foot might pop off, but nothing that can't be put back. I am buying another set to keep for the next time my son's friends has a birthday party. Any kid who likes dinosaurs should love this set.
MICHAEL